Commissioning Procedure for Start Up
 Ensure that breaker is in open position.
Release the emergency push button.
Start engine by pressing the START key on the control panel.
Fill up the Commissioning sheet' supplied with operation and maintenance manual.
On starting generator for first time quickly observe oil pressure, alternator voltage, Hz and Amps for abnormality and immediately stop generator.
Check operation of emergency stop button(s).
Re-start generator set by clearing Emergency stop fault and using START key on      the control panel.
Check RPM reading on the screen with the value on the rating plate.
Check the phase sequence and ensure correct phase sequence.
Close the circuit breaker.
Ensure all protection devises are installed, are of the correct type / setting and are operating satisfactorily.
Check operation of all shutdowns and alarms
Press the OFF key on the control panel.
Verify that the generator set shuts down correctly.
Open the circuit breaker.
To ensure auto start of genset, link the control terminals for auto start in the control panel.
Press the AUTO key on the control panel.
After a while switch off the genset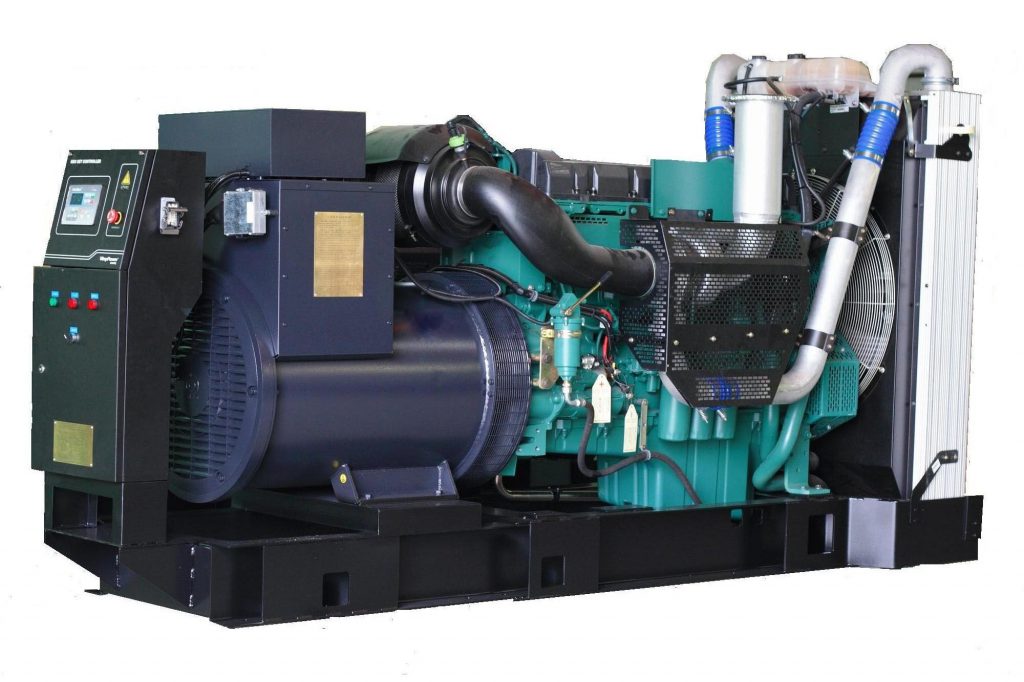 Health & Safety Requirements for Genset Commissioning
All protective equipment and clothing must be worn as per site conditions.
Safety regulations are to be observed at all times, with only test staff permitted to conduct testing.
All incidents likely to lead to injury, or which have resulted in injury are to be reported in accordance with company health & safety regulations.
Overalls, safety boots, eye & ear protection and gloves must be worn when necessary.
Only experienced and trained commissioning staff familiar with this product should carry out any of the procedures within.
If any problems occur, please consult with manual or contact supervisor for advice.
When the panel is ready for commissioning, check the specification to ensure that the panel matches generator order number.
Isolate the panel before any repair work or testing is to be carried out within the panel.
Always know where the emergency stops are on the generator set package before commencing commissioning, ensure that they are accessible and are operational.
Ensure all warning notices are on display.
Ensure all necessary fire prevention equipment is accessible.
Ensure all Health & Safety regulations are observed.
Advertisement: