ISO 9001 is a quality management system standard that tells us about the requirements for implementing a successful quality management system.
The standard is published by International Organization For Standardization i.e. ISO. If a company is willing to establish a standardized quality system in their processes they can follow the requirements of the ISO 9001:2008 QMS and by applying the requirements they would ultimately enhance their product quality by improving the processes.
Advertisement: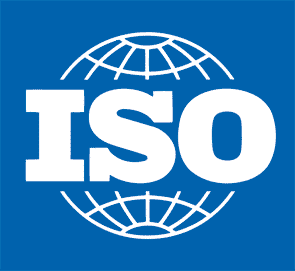 The 9001 standard or ISO 9000 series is developed by technical committee established by ISO and it passes through a series of revisions and improvements before it is released officially. There has been many revisions till now and most recent was in 2008, that is why the current version of iso 9001 is named as iso 9001:2008 QMS.
The standard covers all aspects of an organization that could impact the product or service quality therefore it involves documentation of all processes and then follow whatever is once documented. The simple principal of iso can be "Say what you do and do what you say", that means whatever is currently being done it should be documented and if something is not as per the standard requirements that must be corrected and process must be modified. The documentation part of overall quality management is also referred as quality assurance system, in fact ISO 9001 is covering both quality assurance and quality control aspects of an organization.
Why ISO 9001:2008 Certification?
In general most of the organizations go for iso implementation in order to show their client that we have a structured process for managing the quality of our product or service. After the documentation of the management system its implementation is done on ground and after that a third party or certification party is called for external audit and if they are satisfied with the implementation they will issue ISO Certificates depending upon the standards implemented i.e. ISO 9001:2008 QMS, ISO 14001:2004 EMS or OHSAS 18001:2007 etc.
There are big companies that have implemented the 9001 quality management system successfully and improved their processes to bring their cost of production at minimum and increasing the profits. In my opinion if a company truly understands the importance of these management standards they can get huge profits out of these documents by implementing them holistically. Why? Because these are very much researched documents and contain the requirements which shall surely enhance the productivity if implemented in true spirit of their development.
How To Implement ISO 9001:2008 QMS
The process is not difficult although some people think it is. You can just read the iso 9001 requirements and start implementing them on your processes. The standards are telling you what to do not how to do, so you have liberty to chose the way you want to implement the requirements. But remember whatever you will implement that should be logical and should take you to the improvement of existing system. otherwise you will fail.
Hiring a consultant for ISO implementation is another option which mostly adopted by company management. A consultant helps in development of documentation and he ensures that all requirements are covered in documents and also implemented with necessary record generation because once you start recording things you start the process of improvement because it is very famous that start recording start improving.
Importance Of ISO 9001 Quality Management System
In this time of global economic environment the importance of iso 9000 implementation has become more than a certificate, because for selling your products or services in international market you need authenticity of your processes and that can only be demonstrated by getting the certificates from reputed certification agencies like LRQA, BSI & TUV etc. Third party auditing ensures that company is having a quality management system in place and also that it is improving the product or service quality and the processes itself.
Now at the time of tendering and pre-qualification companies must present their ISO registration certificates in order for clients to know that they have a good system and even they would ask you to submit the performance records and audit reports etc with the company profile documents.
JOIN FOR LATEST ARTICLES: