This method statement covers the detailed procedure to be followed for the scaffolding, formwork, rebar fixing and concreting operation of footing, pedestals and pile caps, also to explain how footing, pile caps, trenches, grade beam and grade slab work shall be carried out under controlled conditions.
Tools Required For the Work
Advertisement:
Air compressor
Hand tools, hand saw, wire cutter, brush, and measuring tapes
Shovel
Concrete Pump
Vibrators
Wooden float
Drill, Grinder, Jig saw.
Method Statement For Formwork, Rebar Fixing & Concreting Footing / Pedestals / Pile Caps
Ensure the source of supply of ready mix and grade of concrete is confirmed, arrange initial trial mix and conduct specified test. Get approval of the trial mix from Client.
Site lab with cube mould, Thermometer, Slump cone etc shall be arranged prior to the concreting operation.
Spacer block with the same grade of concrete shall be arranged.
Coordinate with MEP department for the sleeves installation and MEP clearance.
Arrange the concrete testing area with proper shading and lighting.
Polythene sheets, hessian cloths sweet water etc shall be arranged for the proper curing.
Water Proofing Works
The clean surface of the blinding under the foundation will be water proofed/treated by the bitumen paint, bituthene sheet and 50 mm screed.
For vertical surfaces bitumen paint, bituthene sheet and protection board shall be used for water proofing.
Reinforcement Works
Prepare bar bending schedule as per approved contract drawings.
The reinforcement bars will be cut & bended as per the bar schedules.
Carry out cutting and bending using appropriate machinery and tools.
These bars will be aligned horizontally & vertically from the bottom & top as per the foundation schedule, structural details and notes.
The position, quantity and alignment of starter bar of column shall be done as per the approved drawings.
The top reinforcement will be supported on the bottom steel by a mean of chairs for preventing bar sagging if required.
 Intermediate bars all around the sides of the foundation/pile caps have to be provided.
Install Hooks, splices and embeddment as per drawings and specification.
Fasten embedded items securely in proper position before placing concrete.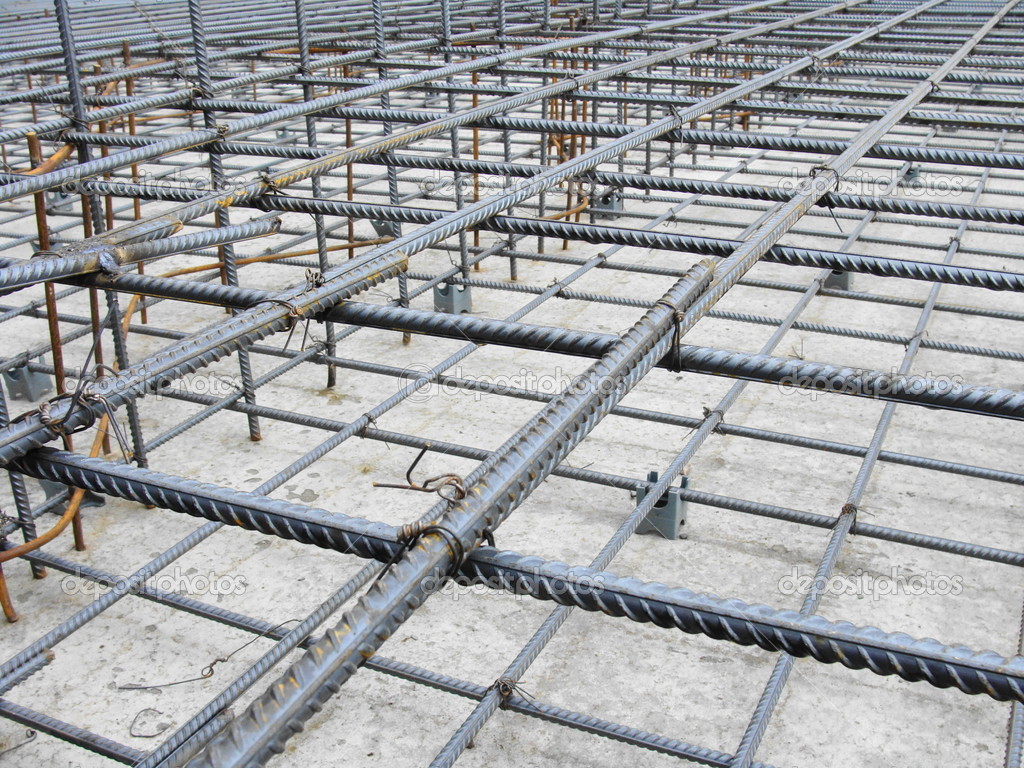 Isolation and Expansion Joint Works
Isolation joint of 16 mm (or as applicable) shall be provided at the junction of grade slab with footing and grade beams.
Expansion joints with joint filler of 20 mm (or as applicable) shall be provided at location shown on the drawings.
Form works
All materials forming temporary formwork should be clean strong and clear of any deflection even if they are new.
The shutters will be installed & fixed on the blinding as per the foundation layout.
25 mm chamfer shall be provided at all exposed edges.
Erect formwork to the dimension and ensure that lines and levels are within the tolerances.
The shutters will be side supported by steel bars to maintain the proper alignment of the forms.
Tie rods shall be used for the proper alignment of the columns.
Layout and level shall be maintained by installing proper level guides.
Ensure that cover to concrete is provided as per the drawing and specification.
Concrete Placement
Casting of concrete has to be done by means of pumps. The pump length has to be sufficient to access all the foundations in the plot with minimum numbers of shifts.
When the ambient temperature is more than 35⁰C concrete will be poured at the time as per the instruction of consultant. (In this case concrete schedule shall be after 8.00 PM).
Road for the pump must be provided to access to the plot and operate safely.
Cubes from the supplied concrete will be prepared & tested as per the instructions of the engineer.
Before casting of the concrete, the steel bars have to be sprayed with water to reduce their temperature (if required).
Deposit concrete in continuously or in layers no deeper than 450 mm.
Concrete shall be placed at a maximum height of 1.5 m to avoid segregation.
Minimum two vibrators for each pump operating must be presented for better performance while operating.
The vibration of the concrete has to be done at uniformly spaced locations. Place vibrators to rapidly penetrate placed layers at least 150 mm.
While vibrating corners and around reinforcement special care shall take to vibrate properly.
After completion of casting, enough number of workers must be available for the finishing works, cleaning and protection.
Field record of concrete shall be made.
Sample of cubes (7 and 28 days and for durability requirements) shall be taken as per the specification and client/consultant/Engineers instruction.
Removal of Shuttering
After 24 hrs from the casting time, the shutters have to be removed completely & the surfaces to be kept clean.
For any honey comb appears on the surface shall be reported to the Engineer and rectification shall be carried out as per the approved material and method statement.
Curing
Concrete have to be cured by sweet water. All the surface of foundations will be covered by wet Hessian cloth to maintain this.