This method statement explains and covers the installation & inspection of 11KV Switchgear panels on already approved and ready base.
References:
Advertisement:
Project  specifications
General Requirements of Electrical Services
11 KV SWITCHGEAR
Regulations & requirements
Approved material submittal
Relevant approved shop drawings
Relevant approved coordination drawings
Project construction schedule
Project QA/QC procedures
Project HSE procedures (safety plan)
Safety Precautions
Ensure adequate PPE for all personnel.
Ensure erection engineer / competent personnel are involved in installation activities.
Ensure work area shall be free from debris and obstruction free.
Ensure lifting equipment must be the same as required.
 All equipment shall be certified and shall be having valid certificates.
Warning signs indication 'shall be displayed in working area.
Sign indicating hazard shall be posted whenever deemed necessary.
Extreme caution shall be exercised in handling materials and equipment.
Quality Control Requirements
The equipment shall be inspected and checked against the relevant general arrangement drawing, approved material submittal.
Switchgear shall be checked for completeness and for not signs of damage occurred probably during the transport. Switchgear shall be stored in clean, dry place and well ventilated.
Detailed on the name plate shall be checked to those of the shipping documents.
Each cubicle shall be checked for the accessories.
The Presence of all identifying and warning levels shall be checked.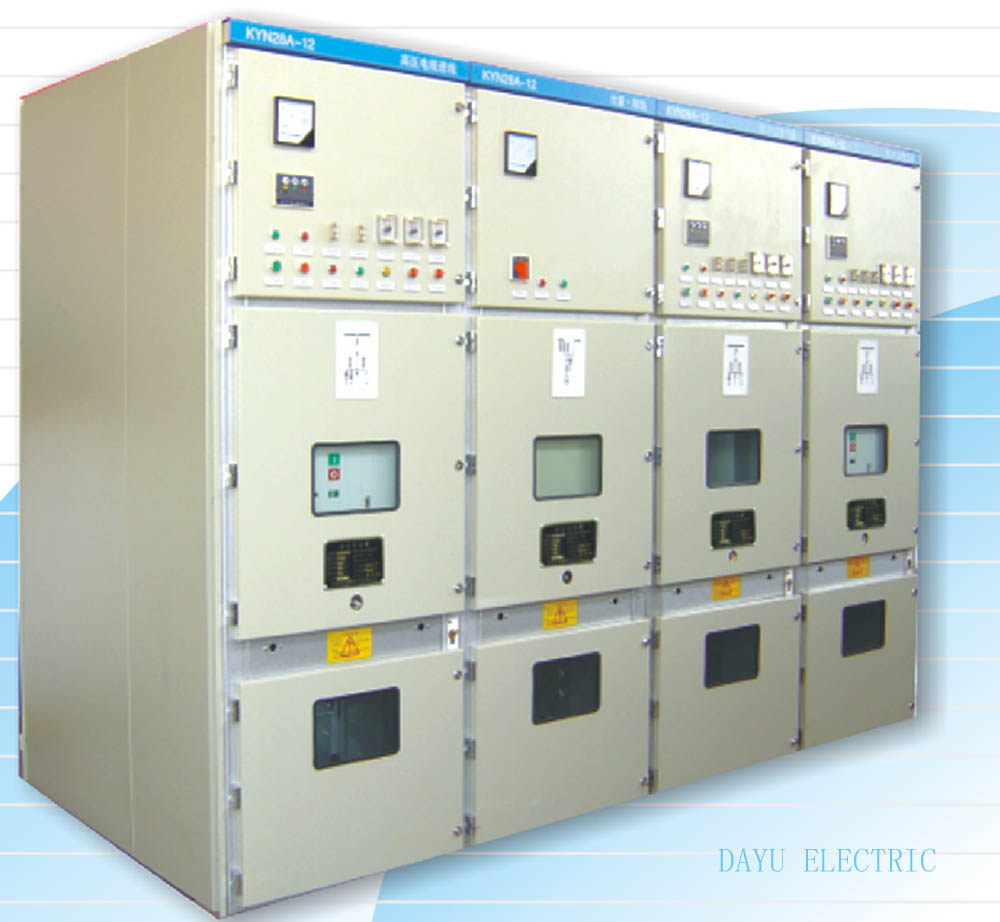 Installation Sequence Of HV Panels
General Arrangements
All material required at site shall be inspected, handled and store properly.
Any discrepancies, damage etc, shall be notified and reported for corrective action.
Material found not suitable as per approved material submittal shall be removed from site.
Proper storage shall be provided as per manufacturer's recommendation.
An inspection request shall be raised for consultant approval upon receipt of the material at site.
Suitable crane with capacity to  lift the panel shall be used for placing the panels at the place of installation after the base frame is ready.
Installation of Switchgear Panels
The area to be verified for the civil work has been completed and switchgear installation works can commence.
Check area is clean for the positioning of lifting crane and switchgear panels as per approved drawings
Extra precaution to be taken before lifting the panels & follow the manufacturers' recommended procedure and use special lifting eyes.
Lifting & Placing: For lifting, the panels are each fitted with four lifting lugs.Lifting rope of appropriate load capacity with spring catches (eyebolt diameter:30mm) shall be used. Panels shall be lifted with an angle of at least 60 degree from the horizontal for the ropes leading to the crane hook maximum sling angle of 60 degree as per manufacturer's recommendation. Panel shall be hanged using ALL four eyebolts. Points of attachment shall be checked for cracked welds or loose nuts and bolts before lifting. Guide ropes shall be used to prevent twisting or swinging of the unit once it has been lifted clear of the ground. Panels shall not be allowed to be lifted in high winds.
Panel units shall be placed down on the level surface capable of supporting its weight.
Locate the units/panels in the final location, panels shall be upright.
Switchgear panels shall be assembled as per manufacturer's recommendations.
Switchgear panels shall be installed on the base irons of ''C'' profile shape set into concrete floor of switch room.
Cable support, cabling and terminations shall be completed as per approved drawings and manufacturer's recommendation.
Installation of Switchgear shall be offered for inspection.