Below is given a step wise procedure for Rain Water Drainage Pipe Installation and method statement. This procedure can be applied on any kind of installation work i.e. any kind of building like school, hospital, mall, villa etc.
Steps of Installation for Rain Water Drainage
Install the piping as per the following sequence and instructions.
Advertisement:
During the slab work necessary sleeves must be provided as per the approved drawings in order to do smooth rain water piping installation works.
Before start of the work ensure the clearance from the civil contractor for the area, where the piping works to be carried out is obtained.
Remove the pipe sleeve provided for rain water outlet during the slab work.
Check the roof water proofing details.
Make sure the rain water outlets are approved and of correct size.
Install the approved quality rain water outlet as per the specification and approved drawings.
Fix the supports/brackets in proper intervals as per the standard or as per drawing details, with approved supporting materials for vertical rain water Pipes
Install the vertical rain water drain pipes as per the approved drawings.
Check with plumb level for verticality of the pipes during & after installation.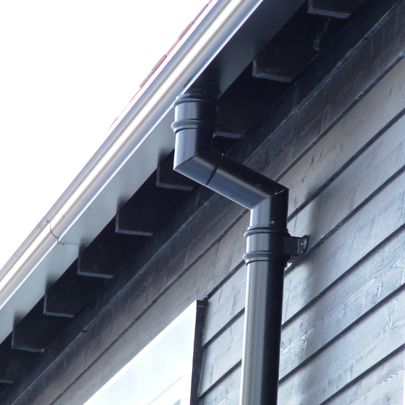 Make all the supports rigid after confirming the plumb level.
Provide clean-outs at every change of direction and as per drawing.
In order to test the leakage close all openings and fill the pipe with water or smoke whatever is required by customer.
Inspect the joints for any visible leakage or use soap water.
If found any leakage repair it and retest the leakage.
Offer the work for inspection from client.
JOIN FOR LATEST ARTICLES: