Ticketing dispenser shall be installed in retail parking entry point. Access to the car park will be granted via ticketing dispenser with bar code parking ticket. Foundations shall be prepared as per the recommendations of manufacturer.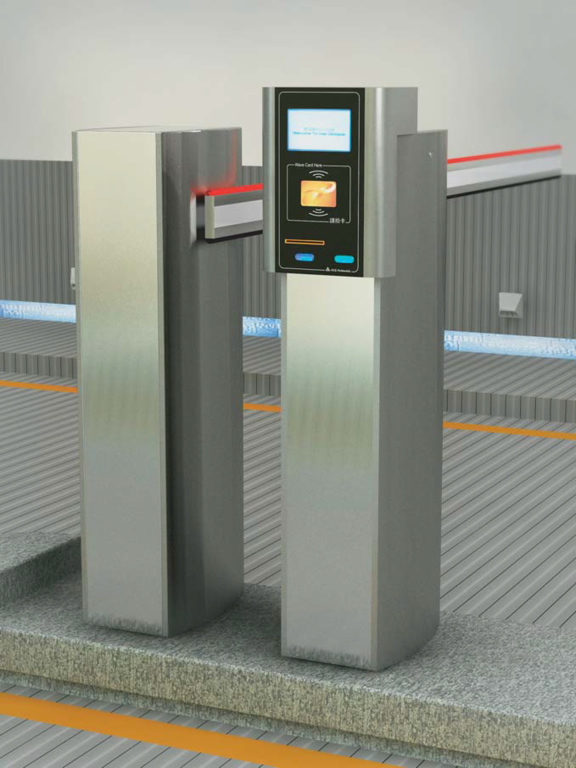 The foundation dimensions shall be of HxWxD: 600x600x600mm. The concrete to be a design mix in accordance with BS 5328.
Advertisement:
All data cables, control cables, power supply cables need to be prepared, marked and tested as per manufacturer recommendations. The Ticket dispenser enclosure shall be fixed to the foundation by means of anchor bolts delivered along with the equipment.
The Ticket dispenser shall be installed as per the manufacturer recommendations and guidance and approved shop drawings. Special care shall be taken for the display, Ticket slot and push button during installation.
The Ticket dispenser's ticket collecting slot, push button & display shall be easily accessible from driver's seat and it is advisable to install it at a raised pavement island for safety purposes. The Ticket dispenser enclosure shall be installed, in such a way that the enclosure and its accessories are not extended on the drive way and proper clearance shall be maintained to avoid contact with moving vehicles.
The Ticket dispenser shall be protected and covered correctly after installation to avoid physical damage and construction debris sediment. The termination and cable dressing in the Ticket dispenser are followed as per manufacturer recommendation and instruction manual.
The Ticket Dispenser shall be tested while on 'trial' mode connected with vehicle loop detector feedback signal and tests shall be repeated to make sure that it is functional. The Sequence of operation shall be checked thoroughly such as event logged on the central work station and ready mode upon receiving the signal from activation loop.
JOIN FOR LATEST ARTICLES: